The McCarthys
CBS' sitcom, "The McCarthys", featuring Joey McIntyre as Gerard, premiered on October 30, 2014. The series remained on air for only one season (15 episodes); the last episode aired on July 11, 2015.
It was Joey Mcintyre return to a regular role on a TV show after 10 years, since his appearance in Boston Public (2003-2004)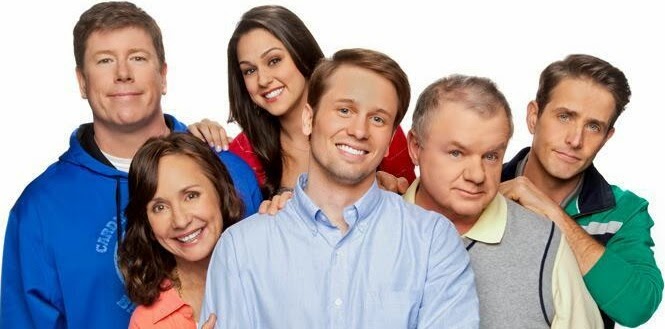 Related Posts
Feb 13, 18
Joey's thrilled to have comedian and fellow actor Jimmy Dunn, who just…wait for it…moved!
Aug 19, 14
Challenged by co-star in the McCarthys Tyler Ritter (Ronny), Joey McIntyre, Jack McGee and Jimmy Dunn, accepted the ice bucket challenge.
Feb 22, 13
Joey Mcintyre has joined the cast of CBS' upcoming sitcom "The McCarthys."